Award-Winning Author, Speaker, Transformational Leader, Spiritual Teacher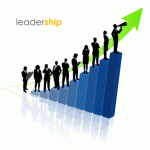 Dr. Steve McSwain is a trusted guide, transformational leader, and a spiritual teacher to all.  Visit each page. See why professionals, business and religious leaders, organizations and congregations say Steve has successfully guided them in becoming more conscious, connected, compassionate…how Steve has helped them live happier, healthier, more productive lives.  
         Visit the Coaching page for details on how to become one of his personal clients. Dr. McSwain coaches a select group and, if you qualify as a potential client, he'll personally guide you in the art of leadership…in making difficult decisions…in the kind of legacy you wish to leave…in the nurture and care for your soul. Visit the page. See if you qualify.
         Why has Dr. McSwain earned a reputation as one of the most gifted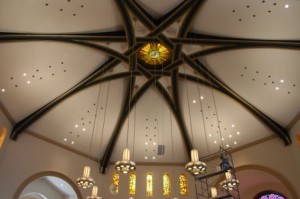 congregational consultants in America? He has provided executive counsel to virtually every denominational entity in America. He knows your beliefs, respects your practices, and values your spiritual tradition. Visit his Clients page. You'll see for yourself why he has become so highly regarded by Catholics, Evangelicals, and Protestants alike.
        Steve is a humorist, too. He loves to tell stories to make you laugh – some actually true – stories about his childhood…his travels around the world…his life as a "Preacher's kid" in a Baptist preacher's home…and a whole lot more.
        He shares the stage, too, with Mark Klein, a professional comedian. Together, they present an Interfaith Comedy Show where they share the funny things they've seen, as well as the profound lessons they've learned, even though they come from very different religious backgrounds. Mark is Jewish. Steve is Christian. They call the show, "The Interfaith Comedy Hour."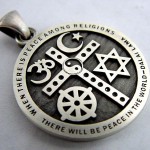 "In our increasingly global world, what could be more important," asks McSwain, "than learning how to live, laugh and co-exist together? Since Christianity's most notable leaders built bridges between people and faith traditions…leaders like Jesus, the Apostle Paul, and, more recently, Thomas Merton, Hans Kung, Pope John Paul II, Henri Nouwen, Mother Teresa…so, if they did, how could any of us do less? It was Mother Teresa, for example, who said, 'I love all religions! I'm in love with my own.' Shouldn't that be the conviction of every Christian?"
       To promote unity and his talks on interfaith respect, Steve created the Unity Pendant and soon afterward posted a picture of it on FaceBook. The rest is history. Requests to wear it came from every corner on earth. To dates, thousands have been shipped world wide. Visit Dr. McSwain's  Interfaith Store for more information on ordering pendants.  While you're there, get a copy of Dr. McSwain's award-winning book, The Enoch Factor: The Sacred Art of Knowing God and The Giving Myths, the only book on generosity today that has been endorsed by virtually every Christian denomination in America.       
       Dr. McSwain is also Adjunct Professor of Communication at the University of Kentucky. He lectures on the Art of Persuasive Communication, Composition and Creative Writing.  "I love the students in the university setting," says McSwain. "They're passionate about making this world a better place.  When I'm with them, they call me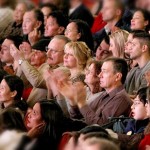 'Professor' – what they don't know is I am actually their student."
         As a gifted writer, thought leader, and spiritual teacher, Dr. McSwain coaches professionals, people, organizations, and congregations on the pathway to living a more conscious, connected, and compassionate life. Sign-up for his newsletters or one of his blogs at The Huffington Post, BeliefNet.com, or his personal website . Join the thousands world wide who regularly read Dr. McSwain's writings. You'll discover what they have — wisdom for living the life of your dreams.
Steve@SteveMcSwain.com
502-777-9426
Bookings are Direct or through Your Preferred Speaker's Bureau