Counsel to Non-Profits and Faith-Based Organizations
Capital Feasibility Studies – Strategic planning, goal-setting, vision development, feasibility studies and assessments
Capital Fundraising Counsel – annual and capital fundraising campaigns. Dr. McSwain has provided fundraising counsel to more than two hundred non-profit institutions and organizations.
Board Development/Training – Executive Coaching for leaders, development officers, board members; leadership training for staff and officers.
Professional Coaching – Providing executive-level and personal coaching with leaders of non-profits to raise their leadership abilities and enhance their effectiveness professionally and personally.
Counsel to Congregations
21st Century Generosity Workshops Training a new generation in the art of generosity and spiritual living and giving.
Spirituality Workshop Experience a higher level of genuine spirituality…learn the sacred art of knowing God…of walking with God.
Mission/Vision Casting Workshop – Guiding your congregation in pastoral planning and visioning for the future.
Staff Leadership Coaching and Development – Grow your leaders and you will grow your church.
Annual Growth in Giving Campaigns – raises annual giving by twenty to thirty percent.
Pre-Capital Campaign Readiness Assessment Evaluating just how "ready" you are for a capital campaign.
Capital Fundraising Campaigns – Capital Campaigns for Catholic, Evangelical, and Protestant churches alike.
What Clients are Saying about Dr. McSwain and the Foundation…
My congregational experience reaches across all denominational lines. Here's a sampling of church and parish clients Dr. McSwain has assisted in the last two decades.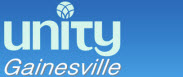 "Steve is a solid voice for the future of faith. He brings a message of inclusiveness that is appealing to many faith traditions.  I was amazed at the people who visited our church the day he spoke…He was a delight to have as a guest speaker." – Rev. Sydney Magill-Lindquist, Unity of Gainesville, GA www.unityofgainesville.org