Steve's Leadership Coaching Adds Value To You and Your Team
       As a founding member of the John Maxwell Team of Leadership Coaches, Speakers, and Trainers, I've been personally mentored in leadership coaching, professional speaking, and training by John Maxwell himself and several of the most widely known leaders in the world today. To know more about my leadership coaching, review the info below or visit my website portal with the John Maxwell Team: (Click Link)
What Clients, Companies, Congregations are Saying…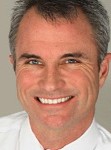 "Studying Leadership with Steve was one of the highlights of my professional life.  His natural ability to relate, as well as the level of preparedness he brought to each session, made it a meaningful and enjoyable experience." — Dr. Chris Mattingly (Mattingly and Howell, Orthodontics, Louisville)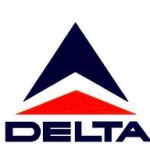 Delta Airlines:"The 5 weeks our team spent with Dr. McSwain were powerful for both growth and development as leaders. Dr. McSwain is an excellent leadership coach and he used his experience and his humor to impart key leadership strategies. It's an investment in your team that will net results" – Michael C. Rhodus, (Delta Airlines Manager www.Delta.com)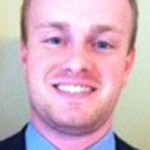 "Steve has been a profound influence on me professionally and personally. His innovative approach at pinpointing your strengths and passions unlocks hidden potential. Steve is a tremendous leadership coach and he has become a dear friend, too." – Mr. Matt Hibbs, Executive with ZirMed, Inc. (Healthcare Industry).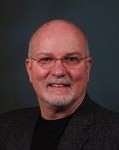 "Examining leadership coaching and principles under the guidance of Dr. McSwain provided many new leadership lessons for me. Steve is entertaining…an affable presenter, and he creates such an incredibly enjoyable learning environment." — Charles Logsdon, (Retired General Electric Executive)

      "Our students love him and his classes at the University of Kentucky. His teaching evaluations are always awesome!"–Dr. Jami Warren, Phd (Department of Communication, University of Kentucky).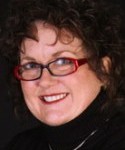 "As a leadership coach, Steve McSwain's training gave me many tools to use in my position as Mayor.  Steve's books are also very motivational and insightful.  They've helped me grow professionally, personally and spiritually. — Rhonda Hagan (Mayor, Bloomfield, KY)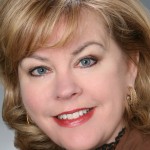 "Having grown up in a conservative Christian church, later serving as a missionary for 12 years in Latin America, I needed help sorting out my spiritual experience.  Steve coached through the process of making sense of who I am now and how to become a more open and accepting follower of Christ" — Elaine White, (Christian Leader, Houston) 
Sampling of Coaching and Training
I was trained by the leadership coaching master himself – John Maxwell and his team of professionals. As a founding member of the John Maxwell Team of Leadership Coaches, Speakers, and Trainers, I provide…
Individual and Group Coaching:  Leadership is an art. I'll help you and your staff master this art and so change your lives professionally and personally. "Since you cannot solve problems with the same kind of thinking that created them," as Albert Einstein said, I'll help you change your thinking and so change everything for the better…
Do You Know Who You Are and Why You're Here?
How Happy are You and What Impact Does that have on Productivity?
If Leadership is Influence, What Kind of "Influencer" are You?
What are Your Top "5" Strengths and Does Your Career Correspond with Them?
Is Your Position a Paycheck, Career or Calling?
You Can Live the Life of Your Dreams!
Coaching Workshops for Companies:
10-Minute Briefings, "Lunch and Learns," on Personal and Staff Development, Leadership Enhancement, Team-Buildling
In-House Corporate (or Leader) Training
Call or email me and let's see if we're the right fit for each other – 502.777.9426 or [email protected]  Coaching is via the phone or Skype. But, I do offer face-to-face coaching if you live in Louisville or close enough to drive to my office.
Platinum Package – $1199 (Save $151)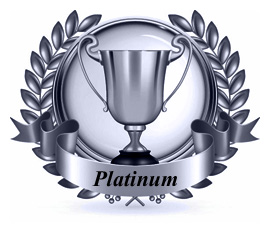 If you're looking to make changes in your life and you want to make certain the changes stick long after your last coaching session then this package is for you.
It's my most popular package because it doesn't matter if you know what it is you want to change or if just know you want your life to be different. This amount of time is enough for the two of us to un-earth the root causes and develop the tools you'll need to make the lasting changes you want. This is the "creme de la creme" of leadership coaching.
Includes:
6 x 1 hour minimum Life and Leadership Coaching sessions
Free email support for the duration of the coaching sessions
Sessions valid for 12-weeks from date of booking
Signed Copy of my award-winning book, The Enoch Factor on completion (a $25 value)
Stainless Steel UNITY pendant on completion (a $20 value)
Gold Package – $799 (save $101)

If you're looking for guidance in overcoming one or two challenging areas in your life – maybe a big decision you've got to make, an area of weakness in your leadership skills you'd like to work on, a habit you can't seem to lay down, or you just feel stuck and need the experience of someone who has been there, this may be the perfect package for you.
Includes:
4 x 1 hour minimum Life Coaching sessions
Free email support for the duration of the coaching sessions
Sessions valid for 8-weeks from date of booking
Signed Copy of my award-winning book, The Enoch Factor completion (a $25 value)
 Silver Package – $399 (save $51)

This base package I developed for people who want to see if Life and Leadership Coaching works for them. I've helped many people learn new insights and see the value of the Life and Leadership coaching relationship inside these two sessions. But, if you want to "test the waters," so to speak, before taking the plunge, this package is for you.
Includes:
2 x 1 hour minimum Life Coaching sessions
Free email support for the duration of the coaching sessions
Sessions valid for 4-weeks from date of booking
Individual Sessions – $225
Individual sessions are also available. These sessions can be helpful in situations where you've identified the need already and you're just looking for some specific help with, let's say, "goal-setting," or the "steps to take" in implementing a goal you've set for yourself already. It might be that you have some specific questions for which you'd like specific answers and immediate guidance. If it's that specific already, then an individual session may be the way to go and all you'll need to be up and running. It saves you a load of cash, too!
Platinum and Gold Packages Include:
My personal, no-fuss, money-back guarantee – If you book either the Platinum or Gold package and, after our first session, decide Life and Leadership Coaching is not for you, I'll issue a full refund. No questions asked.
Email support – If you have a burning question between sessions, want to update me on your progress, or just need some quick and immediate advice, as a client, you'll have email support and phone support at your fingertips.
Call recordings – this is available for you if you request it, so you can review your Leadership Coaching and/or Life Coaching session at any time and don't need to worry about making notes. On the call, we can just concentrate on you. (only available via Skype)